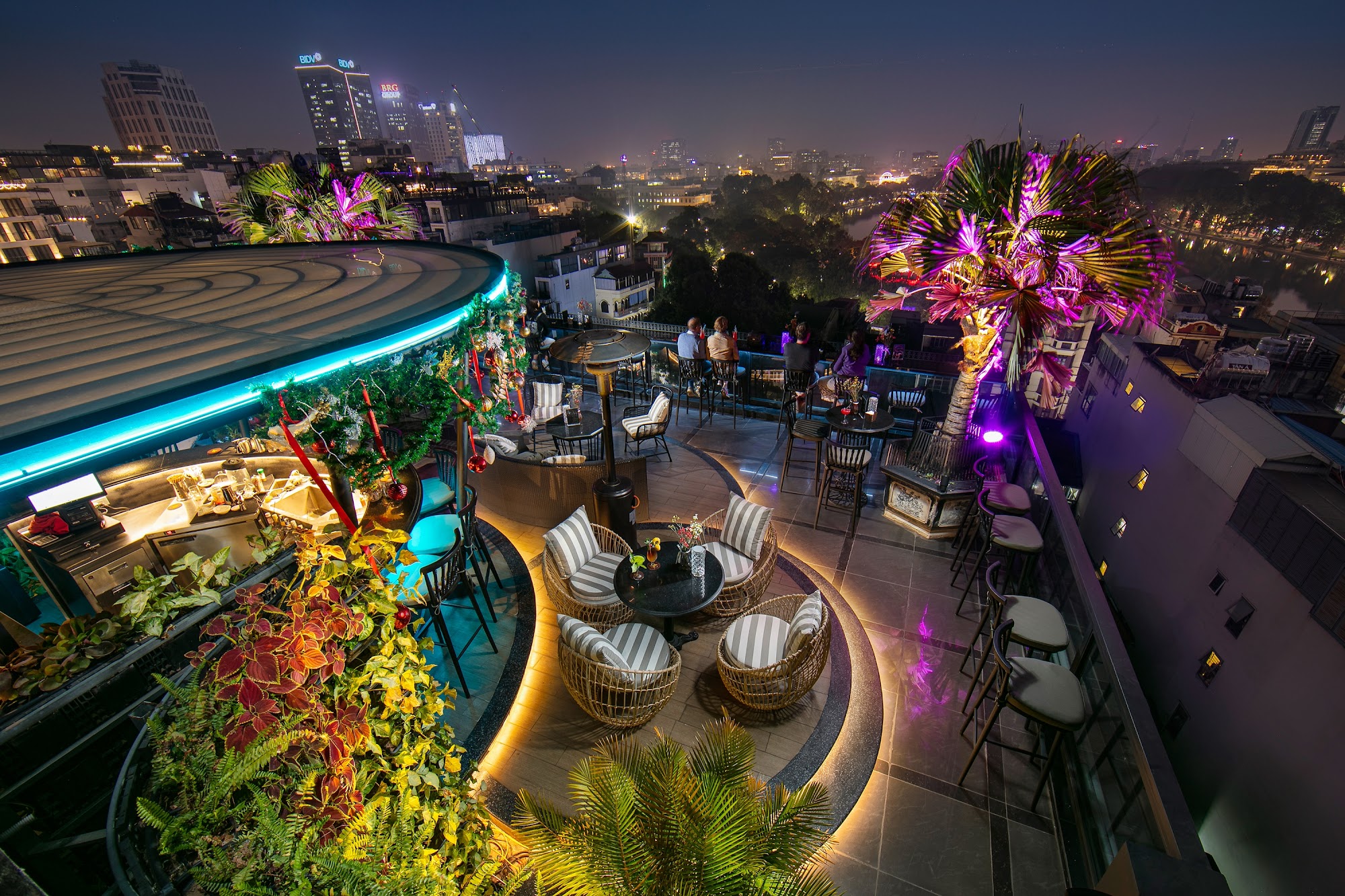 Discover the Best Rooftop Bar in Old Quarter, Hanoi: Elevate Your Nightlife Experience
Are you looking for an unforgettable nightlife experience in Hanoi? Look no further than the rooftop bar in the heart of the Old Quarter. This stunning bar offers breathtaking views of the city, a relaxing atmosphere, and an extensive selection of drinks and bites to enjoy while taking in the panoramic views.
Located on the top floor of a building in the heart of Hanoi's bustling Old Quarter, the rooftop bar offers a serene escape from the noise and chaos of the city. The bar features an open-air design that takes full advantage of the stunning views, with comfortable seating and a stylish decor that creates the perfect backdrop for a night out.
The bar's menu is as impressive as its views, featuring a wide selection of delicious drinks and bites. Sip on a signature cocktail as you watch the sun set over the city, or try a local beer or wine as you take in the night sky. The bar also offers an array of light bites and snacks to accompany your drinks, including small plates, sandwiches, and salads.
But what truly sets this rooftop bar apart is its exceptional service. The friendly and knowledgeable staff will ensure that your night is nothing short of perfect, from the moment you arrive until you leave. They will help you choose the perfect drink to suit your taste and make recommendations on the best bites to try.
Don't miss out on the ultimate nightlife experience in Hanoi. Visit the rooftop bar in the Old Quarter today and elevate your evening with stunning views, delicious drinks, and unforgettable memories.